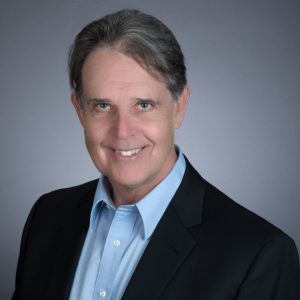 Dr. David Deitz is a nationally recognized expert in managed care.  He has worked for many years in helping insurers and regulators to recognize value and create policies that promote high-quality, evidence-based care.  He founded David Deitz & Associates to help clients make better, more informed medical policy decisions that lead to good outcomes for both patients and payers.
Prior to founding David Deitz & Associates, Dr. Deitz served for over ten years as the National Medical Director for workers compensation at Liberty Mutual Insurance.  In this role, he built an industry-leading group of regional medical directors to oversee complex claims, and developed innovative programs to manage pharmacy and chronic pain.  Other responsibilities included physician networks, pharmacy management and oversight of Liberty's internal medical content and web-based training tools. An effective communicator, Dr. Deitz was regularly involved in sales and account management for major accounts, and was also frequently invited to present medical management insights to industry and employer conferences.
Dr. Deitz's healthcare experience includes 20 years as a practicing physician, in both emergency and internal medicine, and he is board-certified in Internal Medicine.  Early in his career, he worked with one of the first health care data analytic firms in the nation, the Health Data Institute, which led to the development of one of the first private utilization review companies serving the health care industry, Optimed Medical Systems.  While serving as medical director for Optimed, Dr Deitz led development of over 50 evidence-based medical and surgical treatment guidelines, and oversaw the transition of Optimed's clinical content to a web-based platform with industry-leading data analytic tools.
Dr. Deitz is committed to the development of sound public policy involving health care treatment decisions, and has worked both formally and informally with regulators and public policy advocates in over 20 states.  He was the only insurance company representative on the Low Back Pain Advisory Committee of the National Committee for Quality Assurance (NCQA) that lead to the development of NCQA's Back Pain Recognition Program for practicing physicians.  Dr. Deitz has been an invited speaker at the California Workers Compensation Institute's annual meeting on multiple occasions, and was awarded a Governor's Citation by Governor David Paterson of New York for his service in helping to develop the New York State Workers Compensation Medical Treatment Guidelines.  He served as chair of the Committee on Occupational and Environmental Medicine for the Massachusetts Medical Society for 2 years, and currently serves on the Health Care Services Board for the Commonwealth of Massachusetts' Division of Industrial Accidents.
After completing his undergraduate degree at Cornell University, Dr. Deitz was awarded a doctorate in zoology from the University of Florida.  He completed medical school in two years at the University of Miami, and after residency training in Miami, was selected for a Kaiser Family Foundation fellowship at Harvard University, where he was a faculty member after completing his fellowship.  He is currently licensed in Massachusetts, and is a member of the Massachusetts Medical Society, the American College of Occupational and Environmental Medicine, and the American Association for the Advancement of Science.
Dr. Deitz has a life-long commitment to biological conservation, and has worked with the Florida Freshwater Game and Fish Commission (now Florida Fish and Wildlife Commission), the Massachusetts Audubon Society, and other local and state organizations to monitor biological diversity and promote environmental health.